The Fivepenny Piece are are a five-piece band formed originally in 1967 in Stalybridge in Lancashire in northern England - all members of the band were from Stalybridge or nearby Ashton-under-Lyne.
The Fivepenny Piece made more than a dozen albums throughout the 1970s and early 1980s, as well as a number of singles. Their first single was issued in 1969 on EMI's UK Columbia label.
The original band members were:
John Meeks (guitar, vocals)
Lynda Meeks (vocals) - John's sister
Eddie Crotty (guitar, vocals)
George Radcliffe (bass, vocals)
Colin Radcliffe (guitar, vocals) - George's brother
As someone that grew up in Hyde, then in the County of Cheshire, in the fifties and early sixties their songs are reflective of the times and areas that I grew up in.
Side 1
Stalybridge Market
Nostalgic song about the old Saturday night market in Stalybridge, where all manner of things could be seen and bought (or stolen!), reminiscent of the old Lancashire poem Eawr Market Neet
You learn of the sights in the famed London City
Where everything there is both ugly and pretty
But L
ondon is out of comparison quite
With Stalybridge Market on a Saturday Night.
There's Cockles and mussels and oysters and salmon
There's lobsters and haddock and crabfish so common
A pump of primed water to keep them all white
they'd have you believe they as fresh as the night
There's cabbage and broccoli potatoes and onions
And quacks with their ointments for warts corns and bunions
A Lantern of paper that shows such a light
At the Stalybridge market on a Saturday Night.
There's ginger beer, toffee, and treacle and tarts
Laid out for young fellas to treat their sweethearts
There's black pudding sausages, cow-heels and tripe
There's hawkers and beggars your money to gripe
there's besems and brushes to fill kitchen sink
And all those small things that kids try to pinch
Cause money is scarce it's taken it's flight
From Stalybridge Market on a Saturday Night.
Hiking:
Another one of Eddie's tales, this time about a hiker chap asking directions from a not particularly helpful local.
I've always been partial to hiking
I go every past time I come
To see all the beauties of nature
Round Buxton and all that way on
I sometimes get lost in my travels
When taking a little known track
But with having a tongue in me napper
I've never yet failed to get back
I felt a bit nervous one evening
the road was deserted and still
I'd not met a soul for an hour or so
And I felt I could do with a gill
I was just on the point of despairing
And started bemoaning me fate
I'd come to a bit of a cottage
With a farmer chap leaning o'er gate
So i said good evening grand weather
And charmed him with one of me smiles
Er is this the direction for Hayfield
And have i to go many miles
He said there's a milestone o'er yonder
You need na come bothering me
so I thought that's not very civil
So I said " well i can't read you see
"Canna read" he said looking gormless
tha must be an ignorant man
tho milestones oer yon just by barrow
For its one of those sort with nowt on.
:
Mi Grandfather's Day an evocative song about an old man telling his grandson how things were in his day.
Come to your Grandad aye sit on his knee
Just let me tell you how it used to be
Before all this natter bout profit and pay
Let me tell you about your grandfather's day
When me an your granny were just bits of kids
We'd play all our games with bits of tin lids
We'd walk hand in hand and blush at things we would say
It was no sin to blush in your grandfathers day
They're building them skyscrapers concrete and glass
Where once there were trees with nice flowers and grass
And me an your granny would walk in the park
No motor cars coughing out sputters and spark
I'm Powfagged
this humorous song is about a chap who's too tired ('powfagged' in Lanky speak) when he gets home, to show his wife any affection.
I came home from factory powfagged t'other night
Mi bones were all weary and mi fags wouldn't light
I sat down to mi tea and then settled in't chair
For an hour with mi paper with my little wife there
She sat down beside me, her head on mi lap
She said You know something, You're a really Nice chap
I looked in her eyes and saw they did shine
I said just you listen to these words of mine
I'm powfagged, I'm powfagged,
I'm jiggered, I'm tired
My eyes won't stay open
Lets sit by the fire
Mi spirit is willing but my flesh is all weak
So just sit beside me I'm powfagged
Down Our Street: Lively song about the friendly folk who live "down our street"
Down our street you're bound to meet
Kindly people and they really are a treat
They will help you out without a doubt
Everybody's welcome when they're down our street
Dizzy in the dairy, real nice girl
Sets all the local fellas in a whirl
Takes good care to spread herself around
Just a kiss for one and six and lunch for half a crown.
What A Splendid Character
When I walk through the woods the birds begin their singing
I see an old tree whose russet leaves are tingling
I walk up to that old tree throw my arms around him
And think what a splendid character
Never to have harmed anyone
Yet me I'm neither good or bad
I fluctuate and oscillate
I've never in my life done anyone any harm
Nor for that matter any good.
Bowton's Yard
well-known poem by Samuel Laycock, in the Lancashire dialect, set to music by Eddie Crotty. The song is about Bolton's Yard in the Castle Hall area of Stalybridge, and the various characters and tradesfolk who lived there in the mid-19th century. The yard itself was demolished in the 20th century slum clearances of the area, so sadly it can no longer be seen. Samuel Laycock (1826–1893)

was a dialect poet who recorded in verse the vernacular of the Lancashire cotton workers. He was born on 17 January 1826 at Intake Head, Pule Hill,

Marsden, West Yorkshire

, the son of John Laycock, a hand-loom weaver. He had no formal education apart from Sunday school and a few months at a local school. In 1837, when the family moved to Stalybridge, Cheshire, he worked as a cotton weaver

.
At number one, in Bolton's Yard, my granny keeps a school,
But hasn't many scholars yet, she's only one or two;
They say the old woman's rather cross; well, well, it may be so;
I know she box'd me roundly once, and pull'd my ears an aw'.
At number three, right facing the pump, Ned Grimshaw keeps a
shop;
He has Eccles-cakes and ginger-bread, and treacle-beer, and
pop;
He sells oatcakes as well, does Ned; he has both soft and hard,
And everybody buys of him that lives in Bolton's Yard.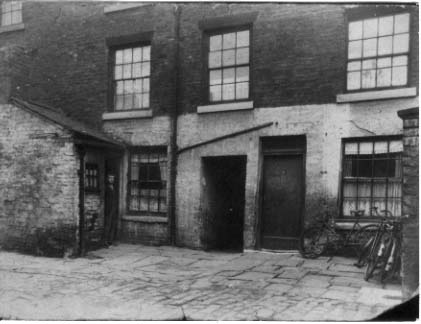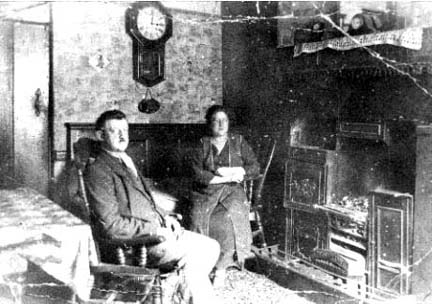 Bolton's Yard, the dialect pronunciation being 'Bowton's Yard' was one of the courtyards of working class housing in the Castle Hall area of the town. The houses were probably built in the 1820's, when that part of the town was laid out. Castle Hall was built to house the cotton workers who were flooding into the town to work in the mills.
Stalybridge Wakes
The
wakes
were originally religious festivals that commemorated church dedications. Particularly important was the
Rushcart
festival associated with
Rogationtide
. During the
Industrial Revolution
the tradition of the wakes was adapted into a regular summer break in the
mill towns
of Lancashire, where each locality would nominate a wakes week during which the cotton mills would all close at the same time. Stalybridge Wakes occurs in the third week of July. Wakes Week became the focus for fairs, and eventually for holidays where the mill workers would go to the seaside, eventually on the newly developing railways
.
One question you'll be asked about
Where are you going for't Wakes
Will it be Rhyl or Colwyn Bay
Or are you trying Skegness
We have not a place to go
I need a really good rest
Now me and wife an family of three
We went to Royton by the sea
We saw clog dancing and listened to bands
And then we went on Royton sands
And we kept eating parkin
We kept eating parkin
We kept eating parkin
That's why we are so brown.
I remember a wakes week spent in Colwyn Bay in a caravan. It was windy and cold and I listened to Radio Luxembourg and stayed in the Caravan all week. I have the awful memory of eating Cucumber sandwiches seasoned with sand. not a pleasant experience.
Gotta Get Away With an arrangement somewhat reminiscent of Fred Neil's Everybody's Talkin' A wishing song about leaving the old place behind.
Don't know where I'm going
Only know I've got to get away
Away from the smoke and the boredom of my day
Gotta be moving gotta be proving that I can make my way
I don't know where I'm going
I only know I've got to get away
Gonna buy a ticket on a one way British Railway line
Away from the chimney's manufacturing grime
Got myself a yearning gotta be turning to a new a new kind of day
where the grass is greener on the other side of the way
He Came To Me A love song
He came to me in silence from a hill of many years
The words he left unspoken were the ones that brought my tears
A love for ever calling me, A feeling overtaking me
A silence born of ecstasy A love I've never known
Left-Handed Thread
Song that seems to be about the unpredictability of mood and feelings
It's a left-handed thread that fastens my head
And i can't screw it on in the morning
So each way that it turns I just have to learn
Is a matter of luck with no warning
Gently Gently A song sounding like a medieval troubadour love song
Gently gently from his sleep
Melting rain my lover wakes
Satisfied
Compulsive needs of time
Satisfied
Pete Was A Lonely Mongrel Dog Who Lived In Central Wigan: A Children's Song about a dog running away to the sea and then went to the army and then went "off to fly" as an airman and then went to his digging. "with his tails neath the trees of Wigan Done in Music hall style
Pete Was A Lonely Mongrel Dog Who Lived In Central Wigan
He had a great thought one winters day while out for bones a digging
He'd change his life and he'd change his ways
And a sailor man he'd be
So he packed his tail and buried his bone
And off to sea went he.
Today I Am A Mountain
Today I am a mountain, Mountain
Today I am a mountain reaching to the sky
My mind up in a cloud where all the eagles fly
My feet stand cool in water where the river flows and flows
Today you said you loved me me and heaven knows
Today I am a mountain in the ranks of man
Standing tall above them all reach me if you can
My faith will never falter with a love that grows and grows
Today you said you loved me, me and heaven knows
Reflections Of Emily A gentle love reminiscing
Reflections of Emily
Here in my memory
Reflection's of Emily
Of my love can see
Many loves I have known
None of them have ever grown
And all that my eyes can see are
Reflection's of Emily
Songs We Like To Sing
Some don't know and some don't care what songs they like to sing
Some don't seek and so they don't find the love of anything
If they ever sing at all the songs are sad to hear
they make the autumn leaves look pale afraid that winter's here
So sing the songs we want to hear
Below you will see some other examples of Lancashire Folk and by Fivepenny Piece. Enjoy and sing the songs you want to hear.